Overview
Equipment repairs frequently require machining. In on-site machining, the necessary machining is performed at the site, without removing the equipment concerned.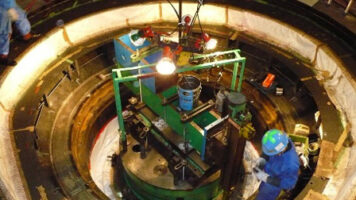 Minimum amount of machining of wear surfaces.
Oversize processing of worn bores and tapholes.
Machining to restore original dimensions of worn shafts after thermal spraying or overlay welding.
Corrective finishing after overlay welding of worn surfaces.